Supercharge your professional service (in a smart way).
Support faculty hiring and promotion with an online platform designed for higher education.
The most important decisions in academia are made by committee.
Committees drive higher ed. They connect scholars across departments, universities, fields, and cultures.
ByCommittee is designed to serve the committees that serve higher ed. It supports peer review by offering tools that streamline the logistics of collaboration, so scholars are better prepared to make the decisions that drive higher ed.
Higher ed works. ByCommittee makes that work easier.
What can ByCommittee do for you?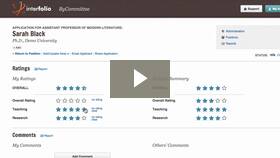 Find the right new colleague for your department with tools to gather documents and conduct reviews online.
Learn More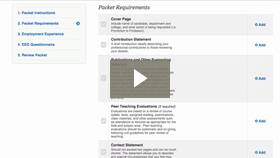 Promote faculty with secure, thorough, and organized review processes that fit seamlessly within your institution's existing model.
Learn More
Applicants to ByCommittee searches always apply for free.
Over 300 institutions use ByCommittee to hire and promote their faculty.
---
Modern Language Association
"The ByCommittee platform offers departments large savings in time and labor required to organize candidates' files and circulate materials to search committee members."
Howard University
"Your system is simply the best and most convenient."
Boston College
"Overall, I'd just like to say thank you very much for the chance to use this great tool. […] Interfolio has really lightened our load and made everything a lot easier."
We're here to help.
ByCommittee users receive generous training and support from our Client Success team in Washington, D.C.
Once you're off the ground, you can find detailed, clear documentation on all ByCommittee Faculty Search topics in our Help Center, or call our Scholar Services Team at 877-997-8807 for one-on-one support.
Julie Lundy
Client Success Manager
Brittney Williams
Scholar Advocate
Wazhma Saidi
Client Success Manager